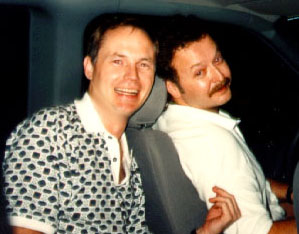 Taken at Steely Dan Concert - 1994
My best friend from High School

Ric and I met in 1967 in French class. His French name was Guy. We used to play in a rock band in North Texas. Ric played the Hammond organ when we could wrestle it from his mom's house. We came to the big city and the University together in the early 70's. He is now a successful commercial artist and designer currently living in the Southwest with his wife and two daughters.